Spend any time surfing the Web and you'll be bombarded with information about the latest health trends. From adopting paleo and flexitarian diets to drinking tea for weight loss to overusing essential oils, the amount of information about health trends is dizzying.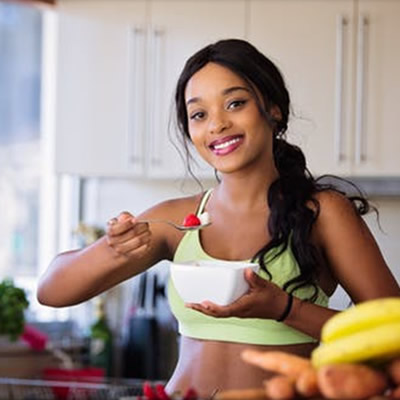 Stick to the Sustainable
While you may be able to stick to a new diet for a week or two, maintaining a new diet for 30, 60 or 90 days can be challenging. Instead, we encourage you to adopt simple habits that are easy to maintain. Dr. Gray recommends doing a reset in January and integrating the following healthy habits into your day:
Drink more water
Eat whole foods
Say no to dessert most of the time
Get sufficient sleep
Add more movement
Discover the Big Impact of Small Changes
It's the little changes we make that can add up to significant improvements in health. Making small changes is also manageable so you won't feel overwhelmed. Dr. Gray recommends adding a new action once a week. So, for example, start with drinking a sufficient amount of water one week. The next week, you can aim to go to bed earlier to get the sleep your body needs.
As she doesn't like clutter or paper, Dr. Gray makes electronic lists, typically on her phone. These lists include healthy actions as well as things she's grateful for. The act of being thankful is also good for your health!
Reward Yourself
Dr. Gray encourages patients to post goals on their refrigerator or somewhere else where they can be seen easily. If you accomplish your goals for the week, check them off. Doing so is highly gratifying and provides motivation to continue being successful. Then consider rewarding yourself with something fun like a massage, getaway or gift card to your favorite store.
Get Adjusted
Chiropractic care is one of the best ways to optimize your health. We focus on the upper cervical adjustment. When your nervous system is healthy, you can enjoy improved overall health.