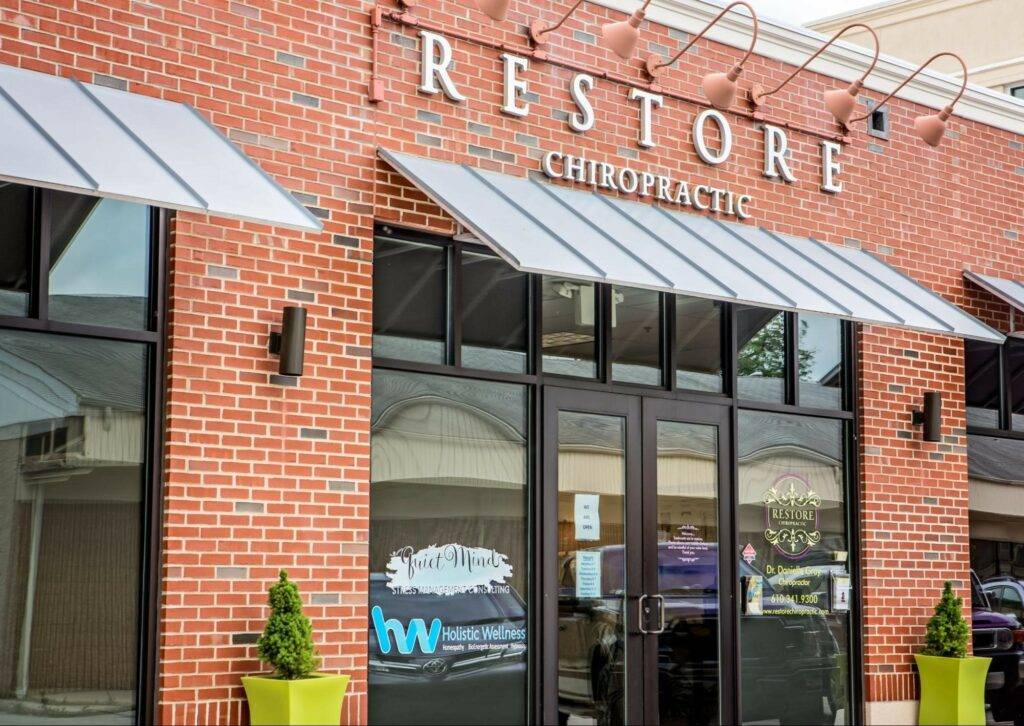 At Restore Health and Longevity Center, we're dedicated to turbocharging your wellness journey, and if you're an athlete, we have something extraordinary just for you. Our Athletic Performance Memberships are the transformative solution you've been seeking to elevate your performance, enhance your recovery, and optimize your overall well-being. Let's delve into the exceptional advantages tailored explicitly to athletes like you.
Restore Memberships: A Winning Choice
Our Athletic Performance Memberships are designed to be the ultimate game-changers, finely tuned to meet the distinct needs and aspirations of athletes like you. We proudly present three distinct tiers of Membership, ensuring there's one perfectly suited to your athletic odyssey:
Restore Membership – $59 per month: This entry-level tier provides two monthly core service sessions, giving you the perfect start on your path to peak performance.
Health Membership – $99 per month: Elevate your wellness game with four core service sessions each month. This tier offers more frequent sessions, ensuring your body and mind are in top condition.
Longevity Membership – $299 per month: For the most dedicated athletes, our premium tier includes a whopping 31 monthly core service sessions, offering comprehensive support for your athletic journey.
As a Restore Health and Longevity Center member, you access a comprehensive array of core services, from Whole Body Cryotherapy's anti-inflammatory benefits to Infrared Sauna sessions that are seven times more detoxifying than regular saunas. Our memberships also include Local Cryotherapy for targeted pain relief, Compression Therapy to boost blood flow, Normatec Therapy for alleviating soreness and swelling, and PEMF Therapy for cellular repair and detox.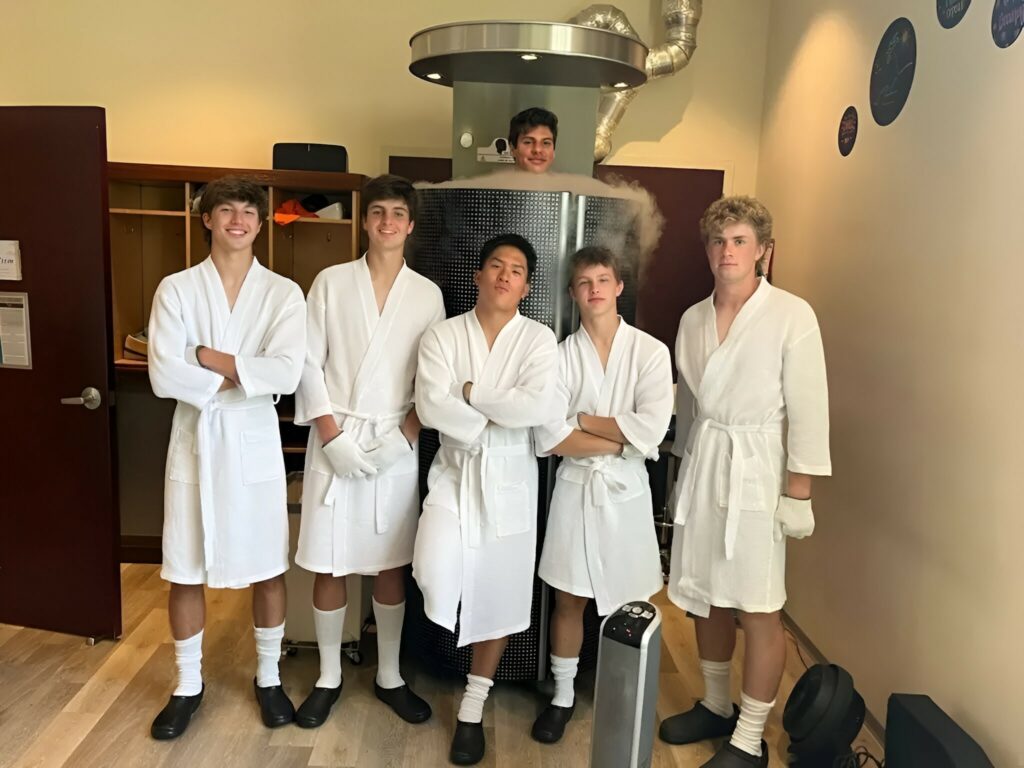 Why Athletes Choose Restore's Memberships
Athletes, brace yourselves for the wealth of advantages that come bundled with our memberships, meticulously tailored to meet your specific requirements:
Exclusive Athlete Pricing and Offers: Our memberships unlock special athlete-only pricing, ensuring you receive unparalleled value as you invest in your athletic excellence.
Flexibility for Your Lifestyle: We understand that your schedule can be relentless. That's why our memberships seamlessly integrate into your life, guaranteeing that you'll never miss a beat in your training routine.
Roll-Over Sessions: We appreciate the dynamic nature of an athlete's life. Any unused sessions conveniently roll over from month to month, allowing you to train hard whenever it aligns with your schedule.
Share Sessions with Teammates: Extend the advantages of Restore to your teammates. Share your sessions and elevate your collective performance to new heights.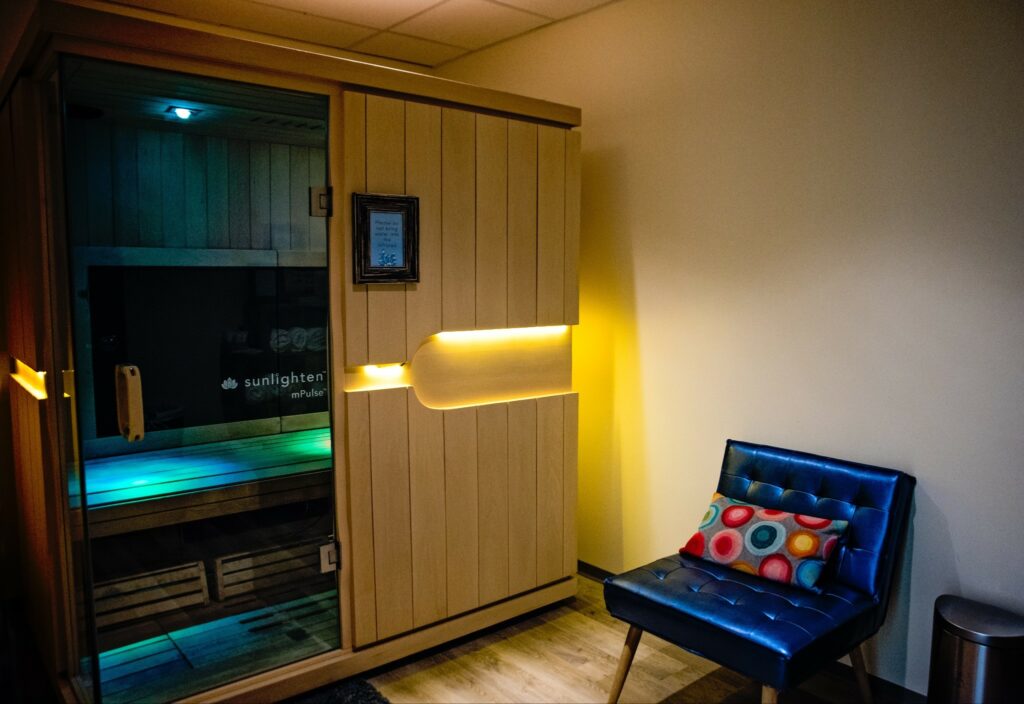 Enhance Your Athletic Plan
Every service in our Athletic Performance Memberships is carefully curated to support your physical and mental well-being, from cryotherapy and infrared saunas to compression therapy and cutting-edge technologies. By becoming a Restore member, you're not just signing up for treatments; you're joining a comprehensive athletic lifestyle that champions your health from every angle.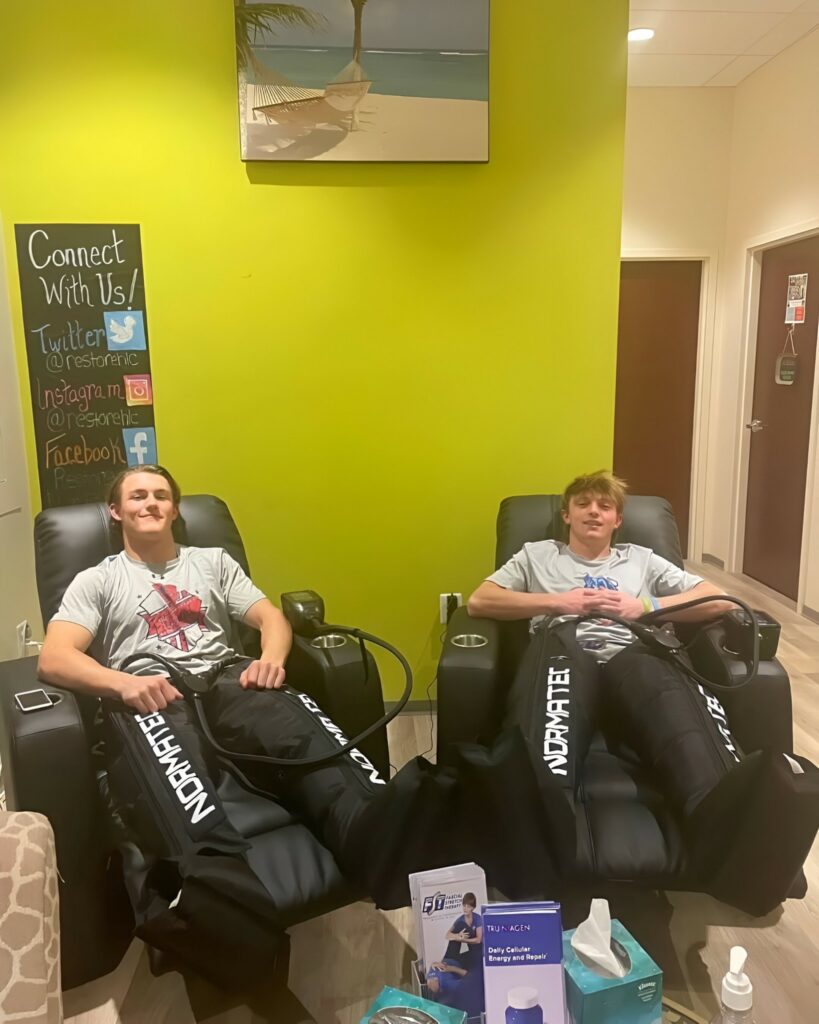 Step onto Your Victory Podium
At the Restore Health and Longevity Center, we believe that athletes like you deserve the very best. Our memberships empower you with the tools, support, and resources to reach new heights of athletic success. As you embark on this journey with us, you'll experience heightened endurance, enhanced well-being, and a profound sense of vitality.
Are you ready to ascend above and beyond? Select an Athletic Performance Membership tailored exclusively for athletes like you and unlock a universe of benefits that will redefine your athletic journey. Your victory commences right here. Join us today and experience the pinnacle of athletic well-being.