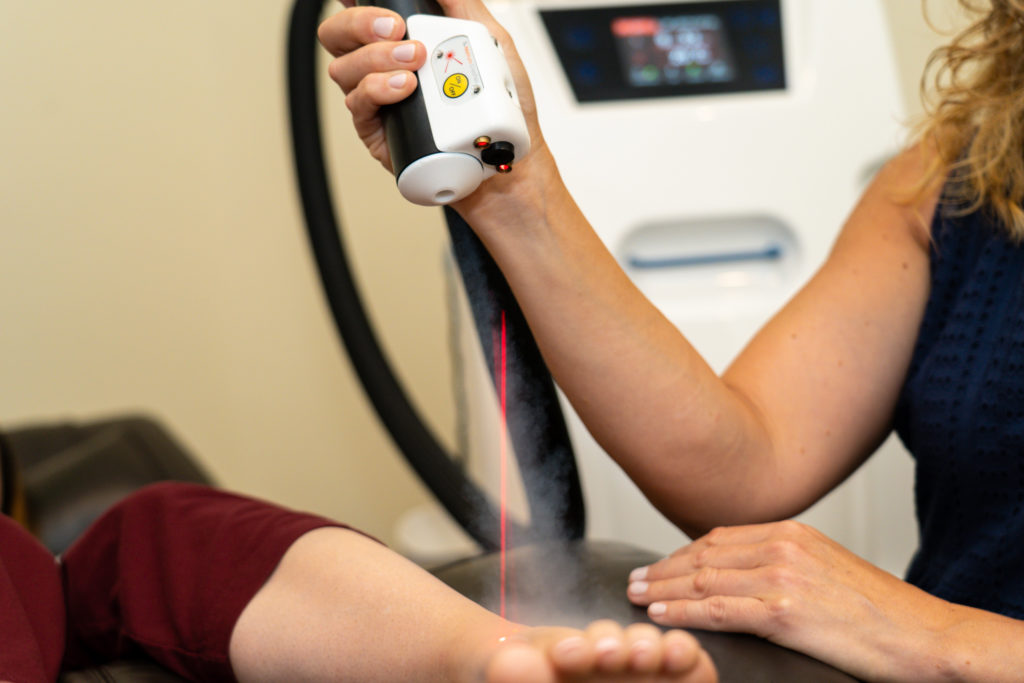 A natural, safe and efficient way to target specific areas of injury, pain and inflammation in the body
Local Cryo uses cryostimulation to trigger the body's natural defense system to promote improved blood circulation containing oxygen and nutrients necessary to speed up the healing process and eliminate chronic inflammation that can be damaging to the body.
A reduction in inflammation takes the pressure off joints or the injured area which also helps in pain reduction. Localized Cryotherapy is more effective and efficient than localized ice because of the systemic effects achieved. Local Cryo triggers several systemic biochemical reactions that boost endorphins and production of norepinephrine. Norepinephrine is, among many systemic processes, responsible for the analgesic affect achieved during the localized cryotherapy treatment. Cryostimulation improves lymph and blood microcirculation, providing increased oxygenation and nourishment of the skin and subdermic tissue.

Addresses targeted areas of pain, injury, inflammation

Reduces pain in a
specific area

Stimulates collagen
(face, joints)


Local Cryotherapy Packages